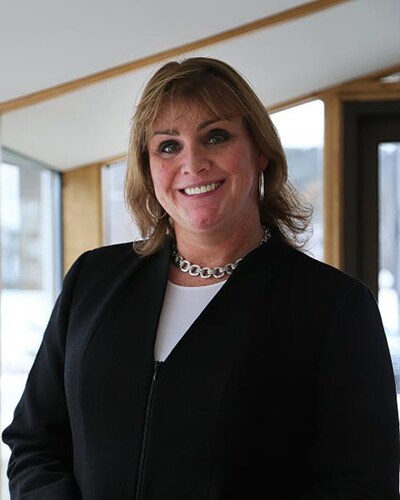 Welcome to Volvo Volkswagen of Lebanon
I wanted to take a minute to welcome you to our website and to introduce you to our company.
Volvo Volkswagen of Lebanon has been in business since 1880. For over 137 years, we've been a cornerstone of the business community in the Upper Valley. We take that responsibility seriously, and we're proud of our heritage.
At Volvo Volkswagen of Lebanon our motto is: "We Go The Extra Mile." For us, it's not just a saying; it's a way of life. It's about doing a little bit more for our customers than what's expected. We've found that there's not much traffic on the "extra mile" because not many companies are willing to make that old-fashioned commitment to excellence anymore. Volvo Volkswagen of Lebanon is willing to make that commitment to you, and we do every day.
Whether you're looking for a new or pre-owned car or truck, we offer you the convenience of 6 franchises and 2 locations within walking distance of one another, just off I-89 on Route 120 in Lebanon. This means that Volvo Volkswagen of Lebanon can offer you the best selection, the best prices, and the most for your car in trade - all with the ease of "one-stop shopping."
All of our pre-owned vehicles receive a rigorous, multi-point inspection before we make them available to you, helping to ensure that you're buying the best and safest automobile that we can provide. We stand behind the vehicles that we sell. And our Sales Department will help you to obtain bank financing to make your purchase a pleasant experience from start to finish.
We pride ourselves on our state-of-the-art service departments and our ASE-certified and factory trained technicians. Volvo Volkswagen of Lebanon can service any make and model, quickly, professionally and economically, while you wait, or our Shuttle Service will take you where you'd like to go in the Upper Valley, and will come to get you when you're done!
Don't let our "old-fashioned" commitment to excellence lead you to believe that we're behind the times! Our Sales, Service, Parts and Employment departments are available to you online, as well. Whether you're inquiring about a vehicle you saw on the website, or you'd like to make a service appointment online, we've got you covered! Simply point and click and we'll get back to you promptly!
Volvo Volkswagen of Lebanon is about a commitment to excellence in the brands we sell and in the way we do business. Stop by today and let our friendly, knowledgeable staff show you what going the extra mile means. You'll soon see that while we're big enough to serve you, we're still small enough to know you.
Volvo Volkswagen of Lebanon is proud to have served the Upper Valley for the past 137 years. We appreciate your business, and look forward to serving your automotive needs for years to come.
Johanna Cicotte
President
Volvo Volkswagen of Lebanon